nanogreens+ probiotic: strawberry
Regular price

Sale price

$74.95

Unit price

per
About This Product

Vegetable and Fruit Superfood + Probiotics


Do you eat the recommended 7-13 servings of fruits and vegetables a day? Most of us would say no. Nanogreens+ Probiotic supply you with the antioxidant power of 10 servings of fruits and vegetables from 55 different ingredients with a wide range of colors. We also add DE111 probiotic bacillus subtilis for better digestive and urinary tract health. Probiotics are those 'good' bacteria that help keep the intestines healthy and assist in digestion and nutrient absorption.
How To Enjoy

How To Enjoy: Mix one scoop of nanogreens + probiotic with 6-8 oz of cold water, milk or juice. For best results, use shaker cup.

*Children under 12 should take 1/2 serving. Refrigerate after opening.

Try mixing nanogreens + Probiotic with nanopro and nanomega. Our green probiotic powder is designed to taste great on their own or mixed with other nano products!
Key Benefits

SCIENCE-BASED: Nanogreens + Probiotic is the #1 Doctor recommended fruit and vegetable greens supplement powder. It supports optimal blood sugar levels, healthy immunity, exercise recovery, and natural energy. This green probiotic powder also supports cellular nourishment and protection, can assist your weight-loss efforts by reducing your appetite and improving metabolism and can help to maintain strong bones, and slow signs of aging.

ENHANCED BIOAVAILABILITY: all-natural, non-GMO, no added sugar, kid-friendly with Supersorb technology. Supersorb technology is liposomal encapsulation with the use of natural plant fats to surround key ingredients. Our products stay protected while making their way through the harsh acidic environments of your stomach. This way, the nutrients have a clear pathway to make it to your small intestine where you absorb the most nutrients.

PROBIOTIC HEALTH BENEFITS: DE111 Probiotic crowds out bacterial pathogens and maintain healthy gut flora, supports normal immune reaction to intestinal cells, communicates with intestinal cells to maintain the gut barrier's function, and can persist in the GI tract, increase its numbers and then re-sporulate.

THE PUREST SOURCE: All our ingredients are sourced from the purest parts of the world. Places like New Zealand, Australia, France, Italy and Canada where the soil is nutrient-rich, organic and free of harmful substances. We don't add any fillers, preservatives, artificial sweeteners, additives or synthetic ingredients- just pure nutrients straight from mother nature.

EASY TO MIX: mix one scoop of Nanogreens + Probiotic with 6-8 oz. of cold water. Shake briskly or blend in a blender bottle. We love to take ours first thing in the morning to alkalize, energize and give you what you need to get the day started. Try mixing with nanopro and nanomega to get a nice fruity flavor. Or, try mixing with unsweetened almond milk, coconut milk or add it to a smoothie.
Nanogreens + probiotic strawberry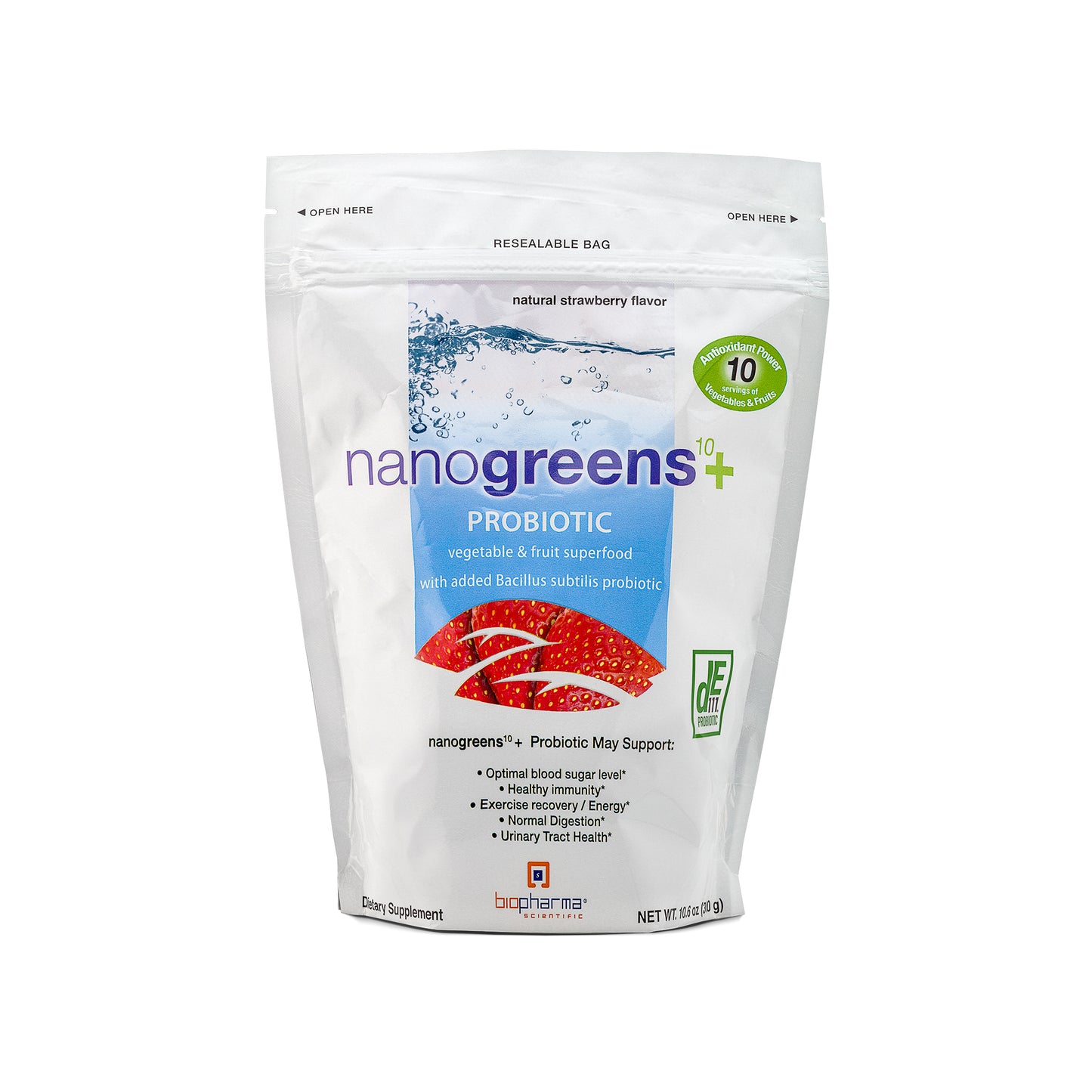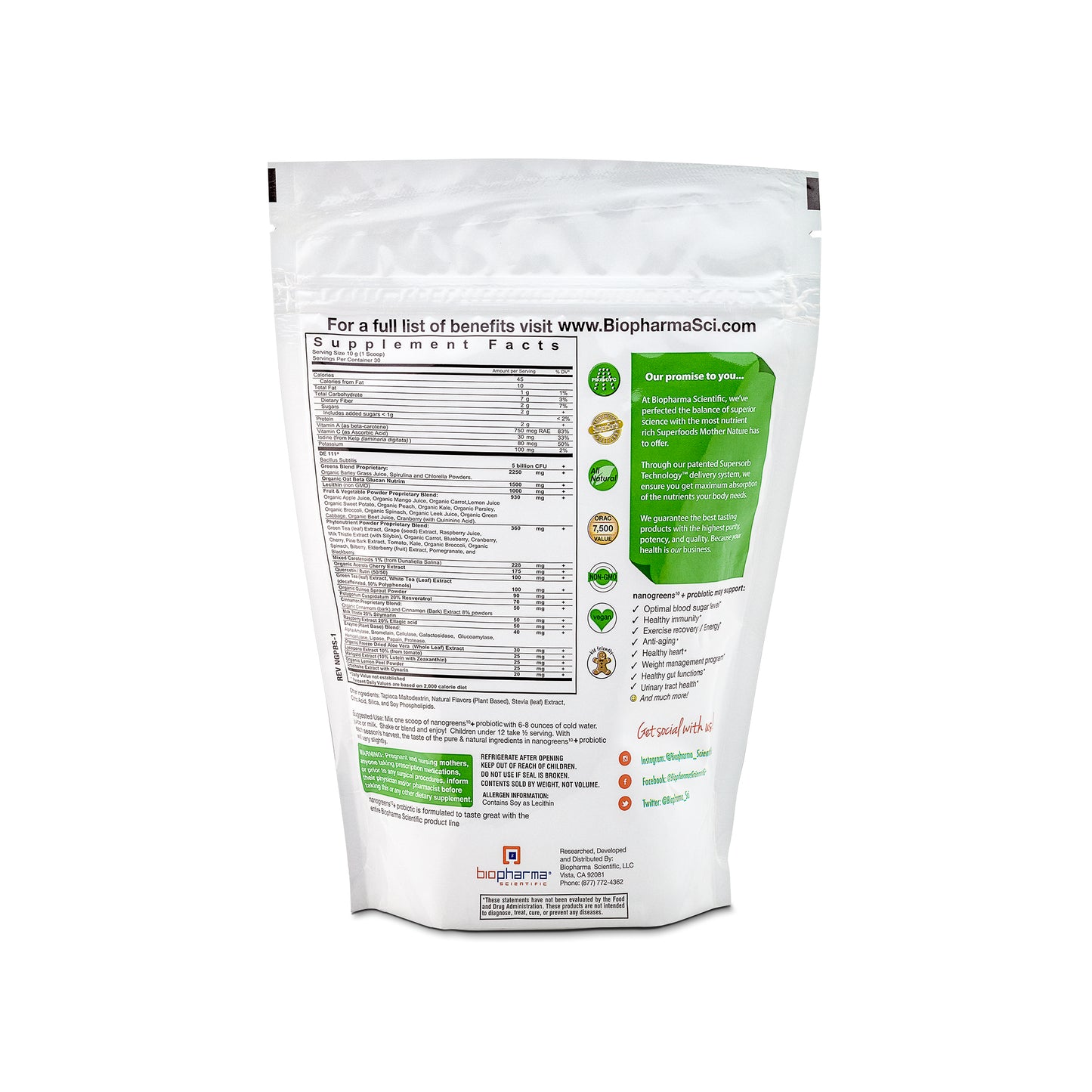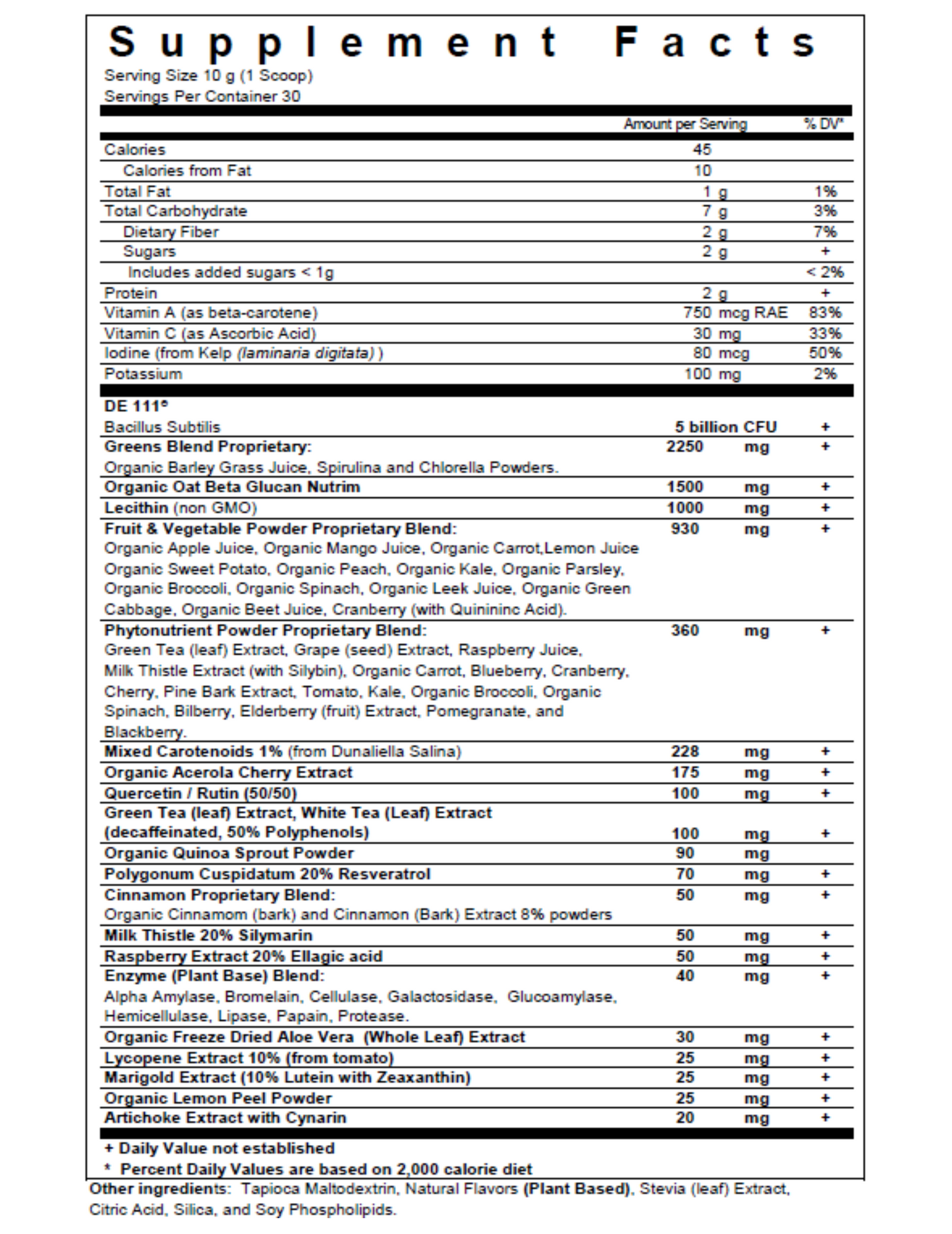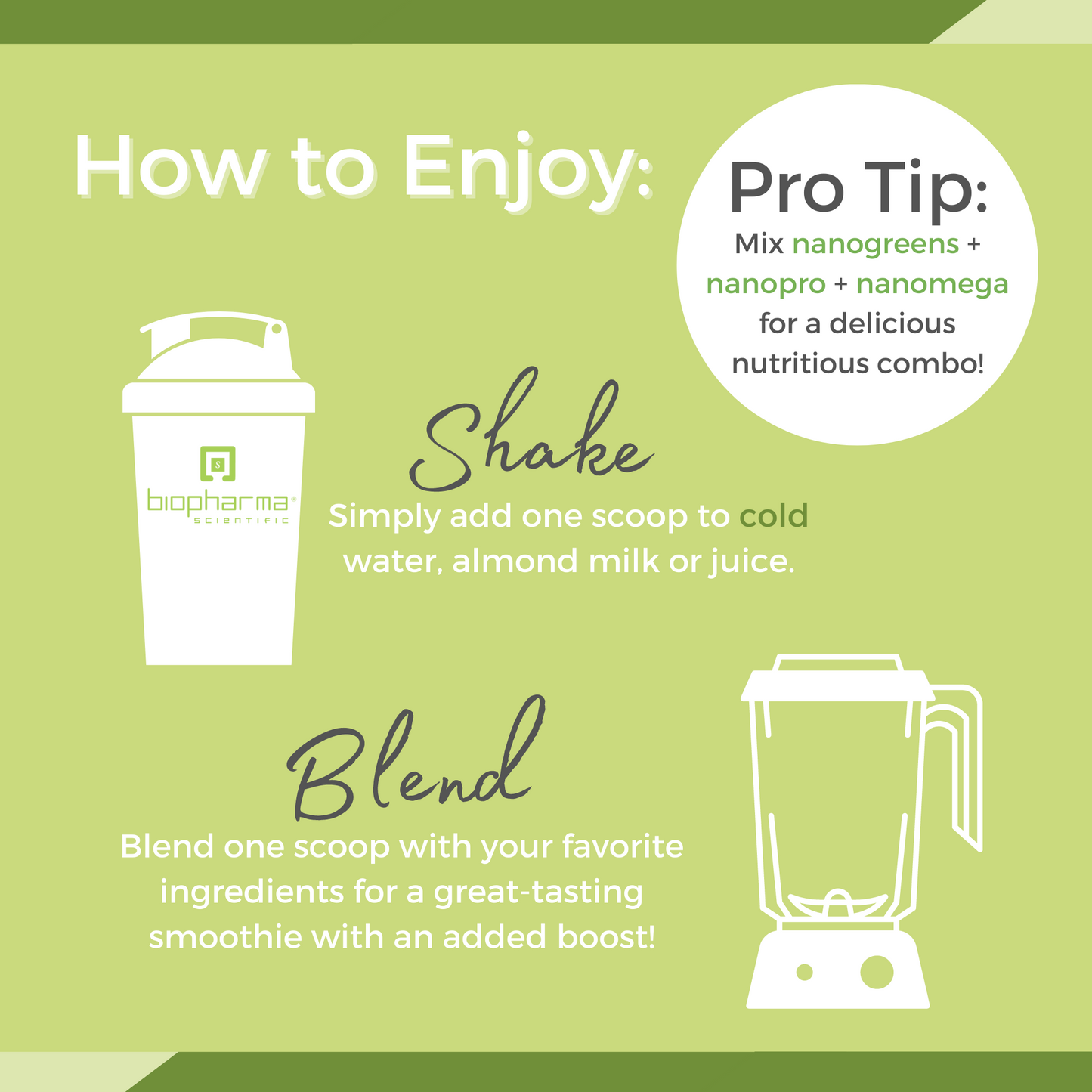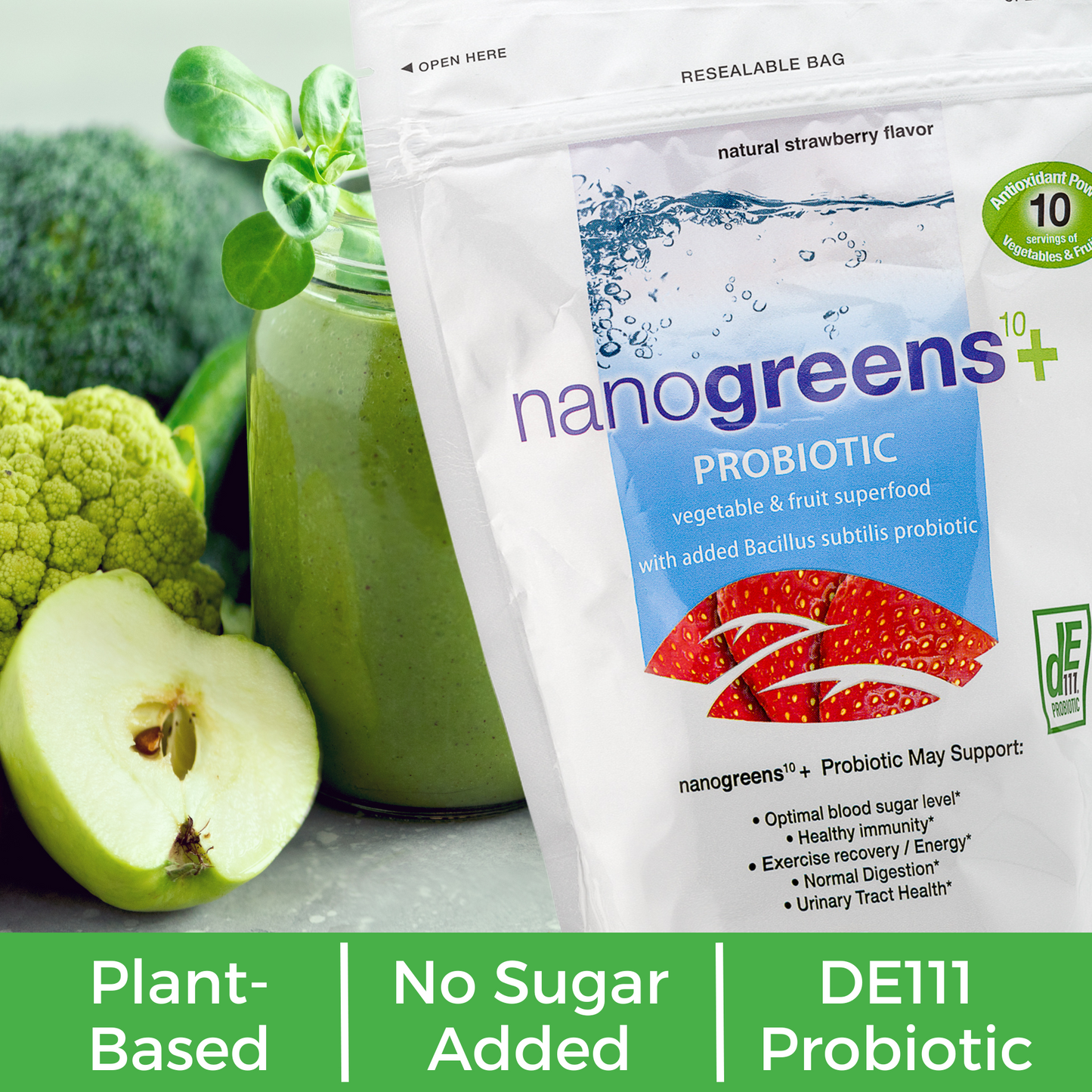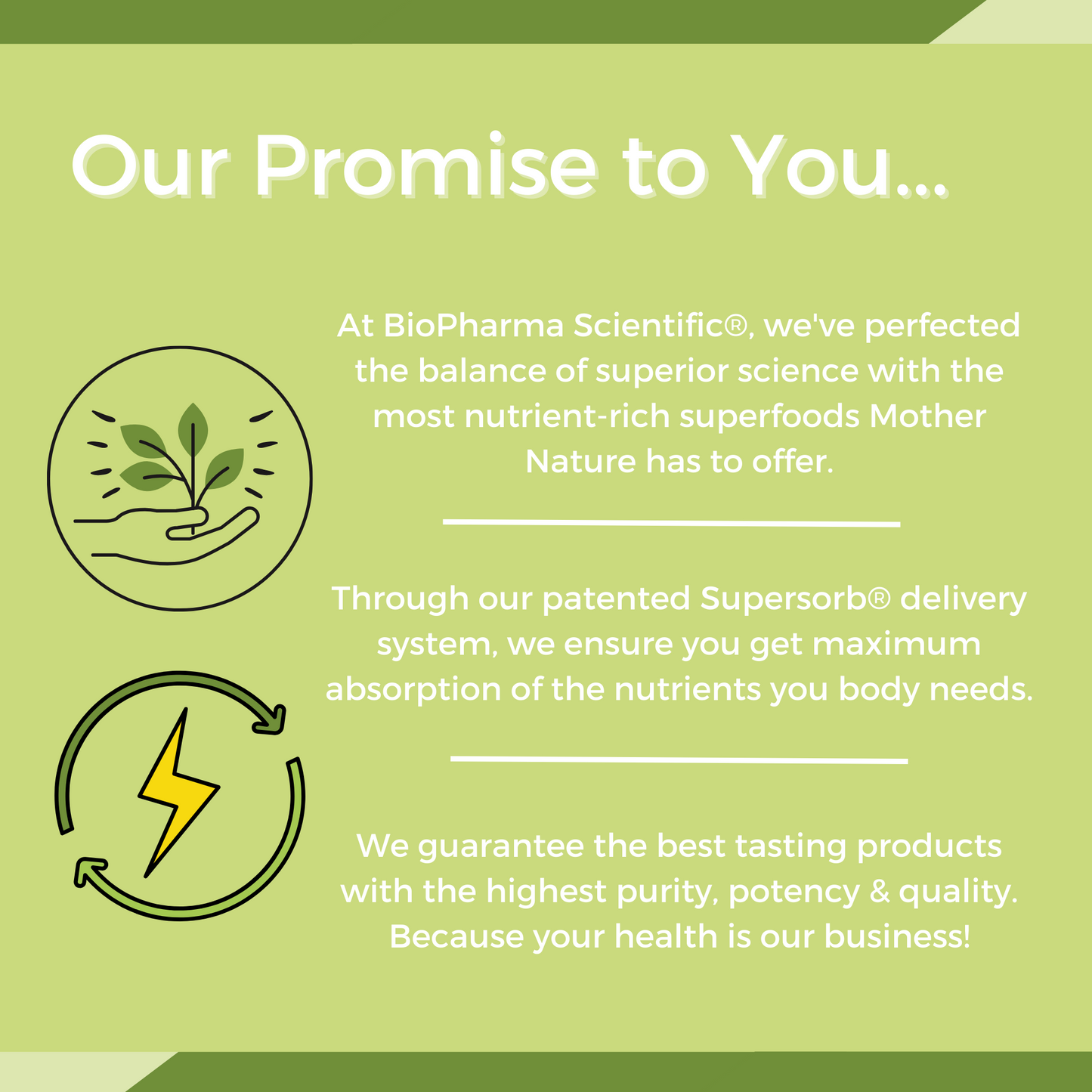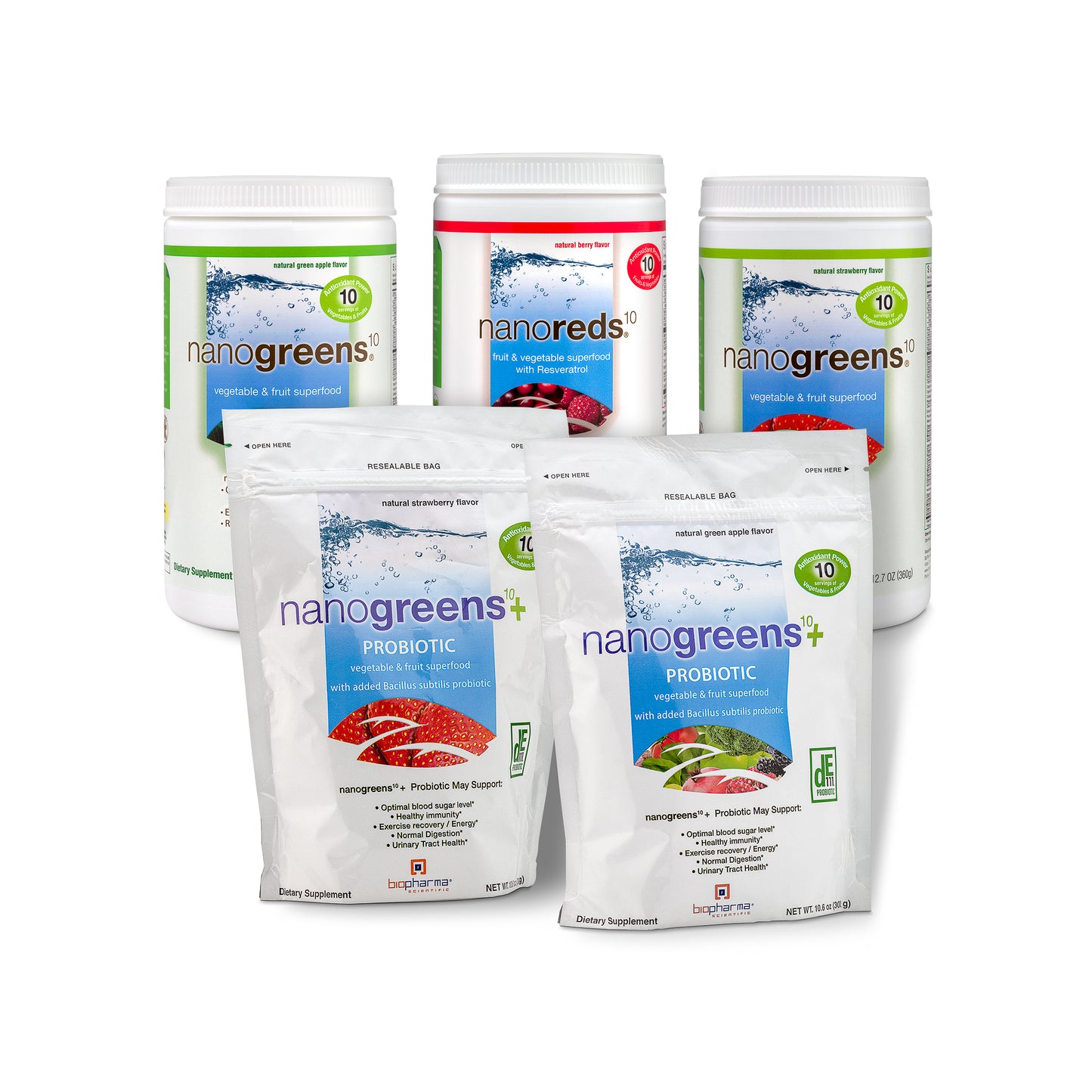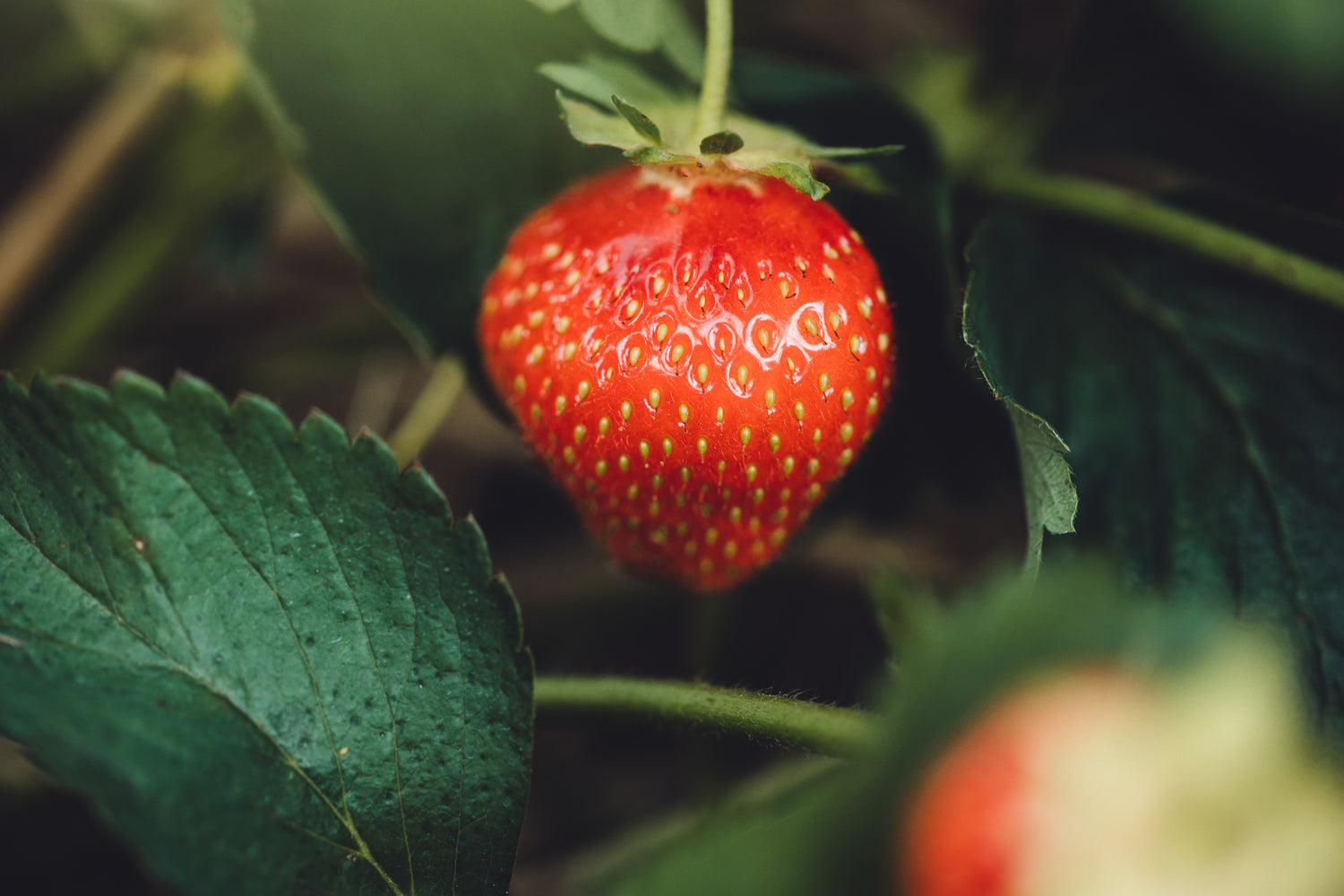 nanogreens+ probiotic: strawberry
Nanogreens: Strawberry vegetable supplement is the perfect solution. In just one serving, you get the antioxidant power of 10 servings from 55 different ingredients. This green supplement is truly apowerhouse of nutrition and wellness, made easy.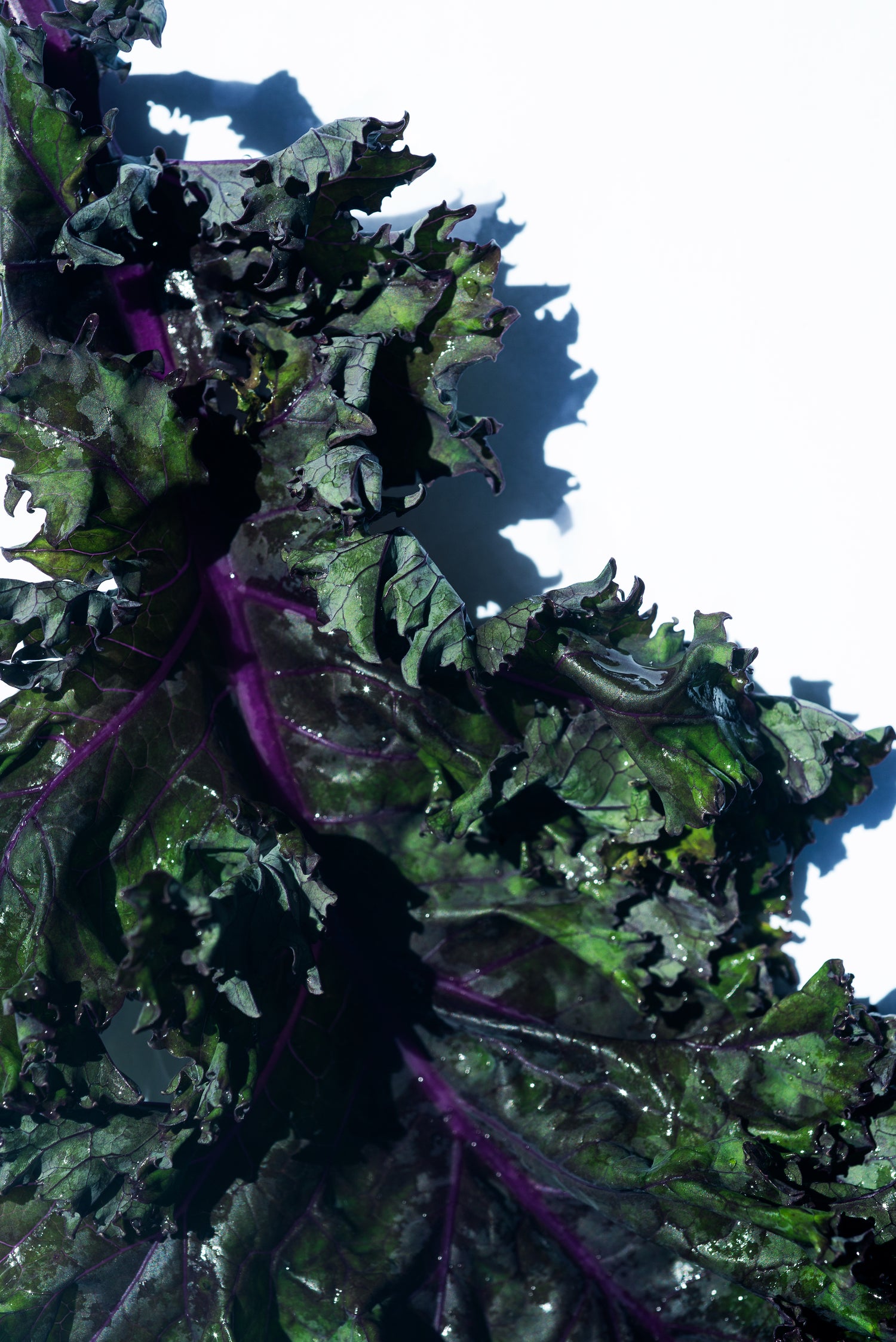 The antioxidant power of 10 servings of dark, leafy greens and brightly colored fruits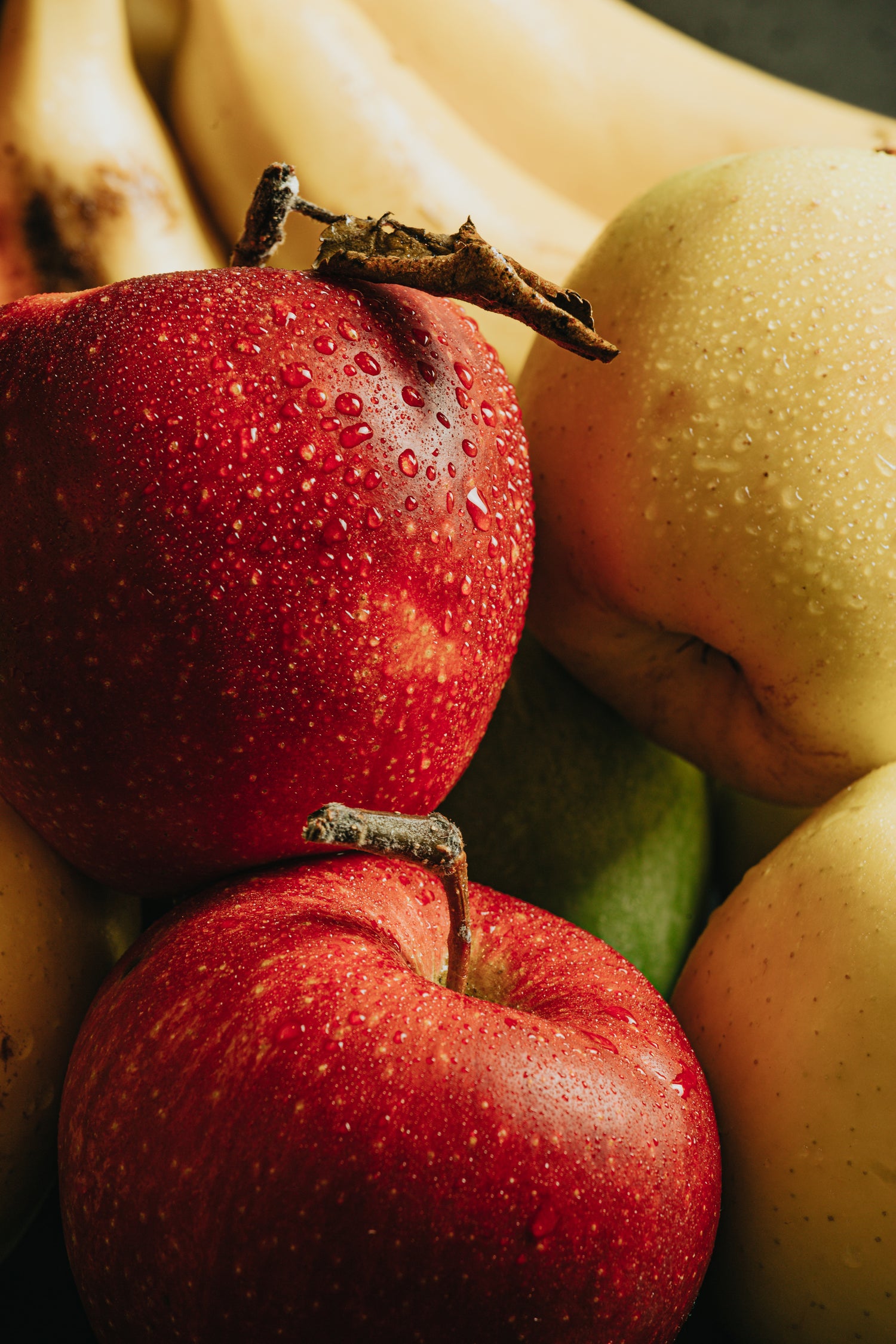 55 natural, organic, non GMO ingredients (freeze dried to keep nutrients in)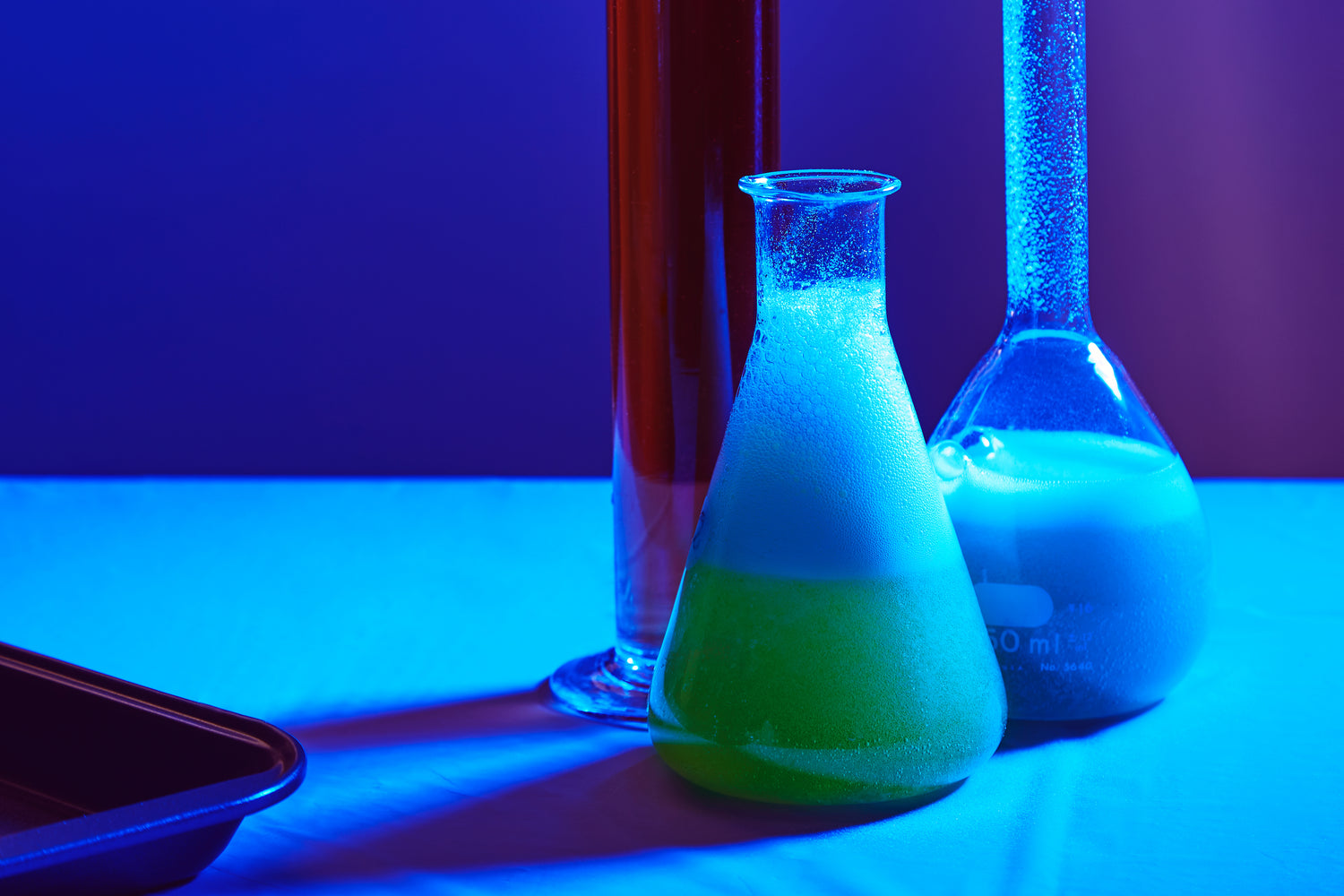 A complete formulation to combat the enitre spectrum of free radicals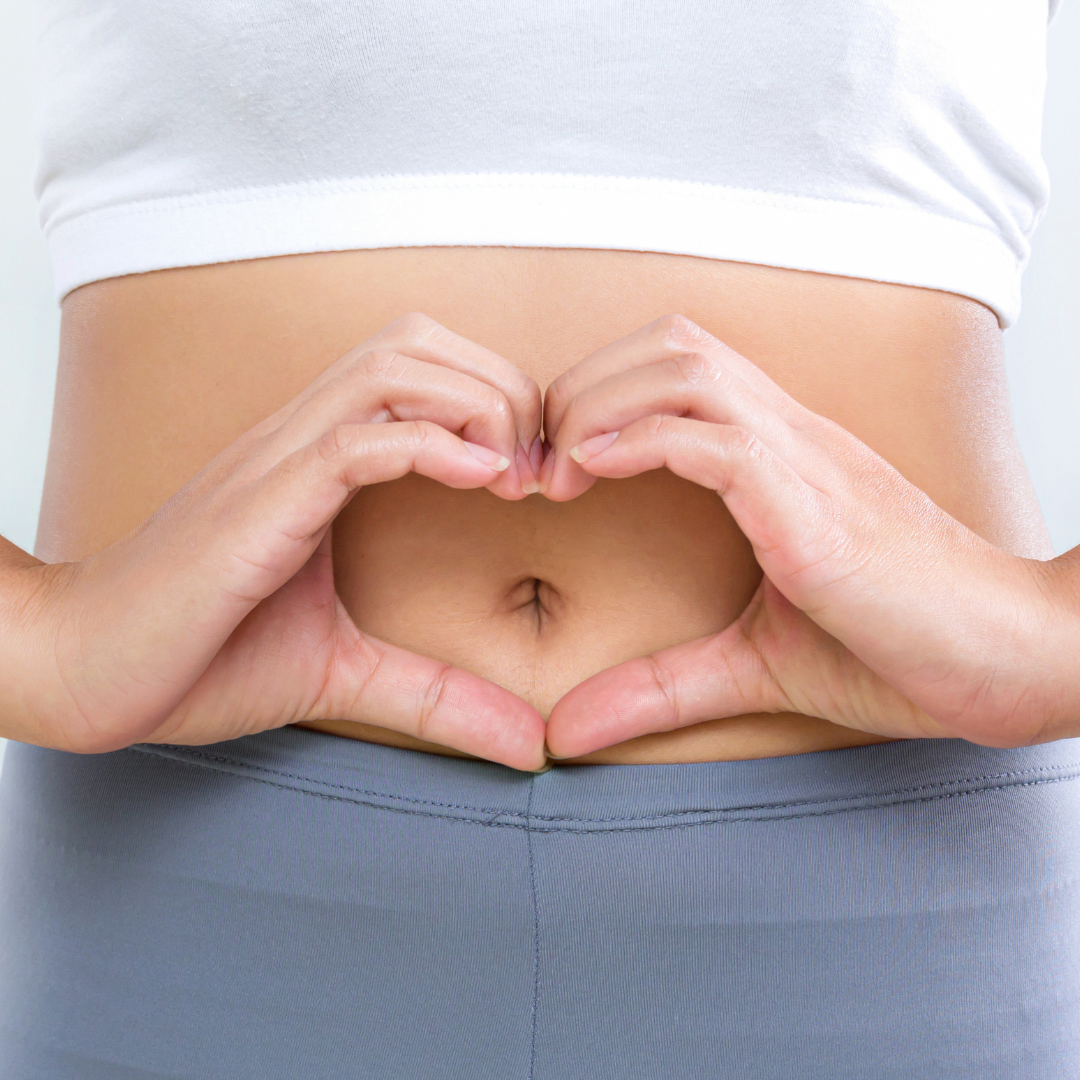 Added DE111 Probiotic for digestive & urinary tract health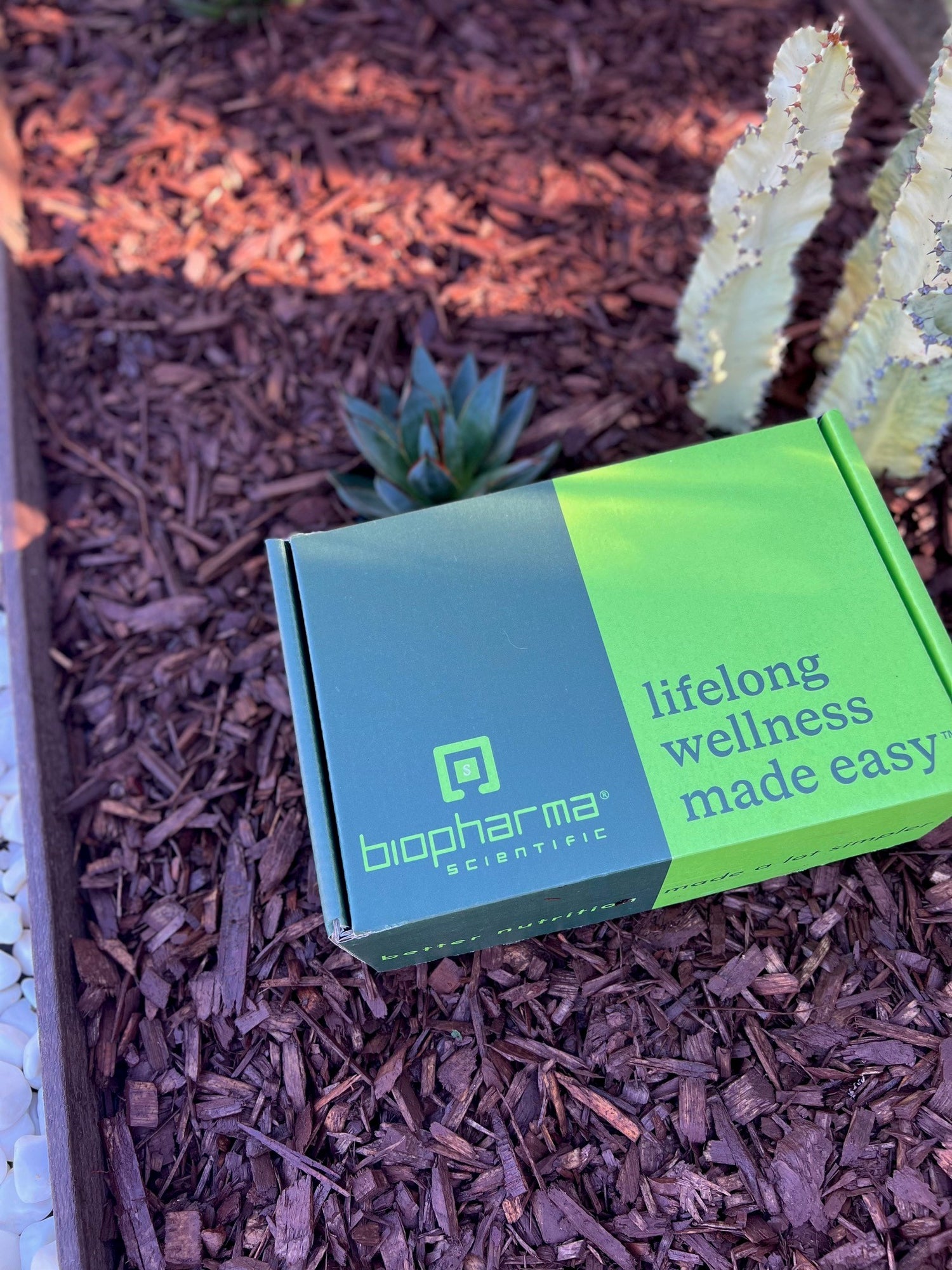 BioPharma Scientific Mission
Our goal is to change the health of the world one person at a time. When you have the world's best ingredients, getting people healthy is easy to do. It just takes a little time and a team with perseverance, big hearts and unstoppable drive. That's us!
LEARN MORE